Note from the CEO, Kelly Huntsman
Primary Health Care CEO Kelly Huntsman
As the year draws to a close, I have been reflecting with gratitude, on my years of leading PHC. In the last 30 years, we have grown to serve more than 38,000 central Iowans each year.
In 2019, we opened an additional medical clinic in Marshalltown, continued to grow our Medication Assisted Treatment program for people with drug and alcohol use disorders, and worked to add greater access to behavioral health care consultants. Ever present and unchanged over time is our desire to meet the gaps in care that exist in the communities we serve, and ensure our doors are always open to provide services to the most vulnerable.
I am grateful and proud of our employees, who ensure PHC's care and service delivery is of the highest quality. Staff such as our community health workers who focus on healthy food and nutrition as preventative medicine; case managers who stay late to ensure a person experiencing homelessness has a safe place to go; and healthcare providers who take extra time and care with vulnerable patients. Theodore Isaac Rubin once said, "Happiness does not come from doing easy work but from the afterglow of satisfaction that comes after the achievement of a difficult task that demanded our best." Thank you, to this remarkable team, for giving your best.
I would also like to recognize our Board of Directors. They are a dedicated, caring, and engaged group. We are made better by their leadership and counsel. I'm grateful to them for their commitment to PHC and our patients.
This holiday season, as you reflect on the things you are grateful for, whether that is your health or a roof over your head, I ask you to consider supporting our work with a contribution to Primary Health Care.
With gratitude,
Kelly Huntsman, CEO
Primary Health Care
of which are children 0-17 years
Patients at or below 200% of the Federal Poverty Level
Patients experiencing homelessness
Homeless Support Services
by Shelby Ridley, Homeless Support Services Director
As we end a challenging year, the Homeless Support Services team keeps busy with people coming in to complete an intake, see their case manager, or grab clothes and a hot shower. Our staff continues to go above and beyond to meet the ever-changing needs in the community. 
With so many people coming through our doors there are some essentials we are always in need of at this time of year:
Hats

Gloves/mittens

Scarves

Handwarmer packets

Socks

Boots

Blankets

Underwear

Personal hygiene items
Holiday shopping online?
You may also donate much needed items from our Amazon Wish List.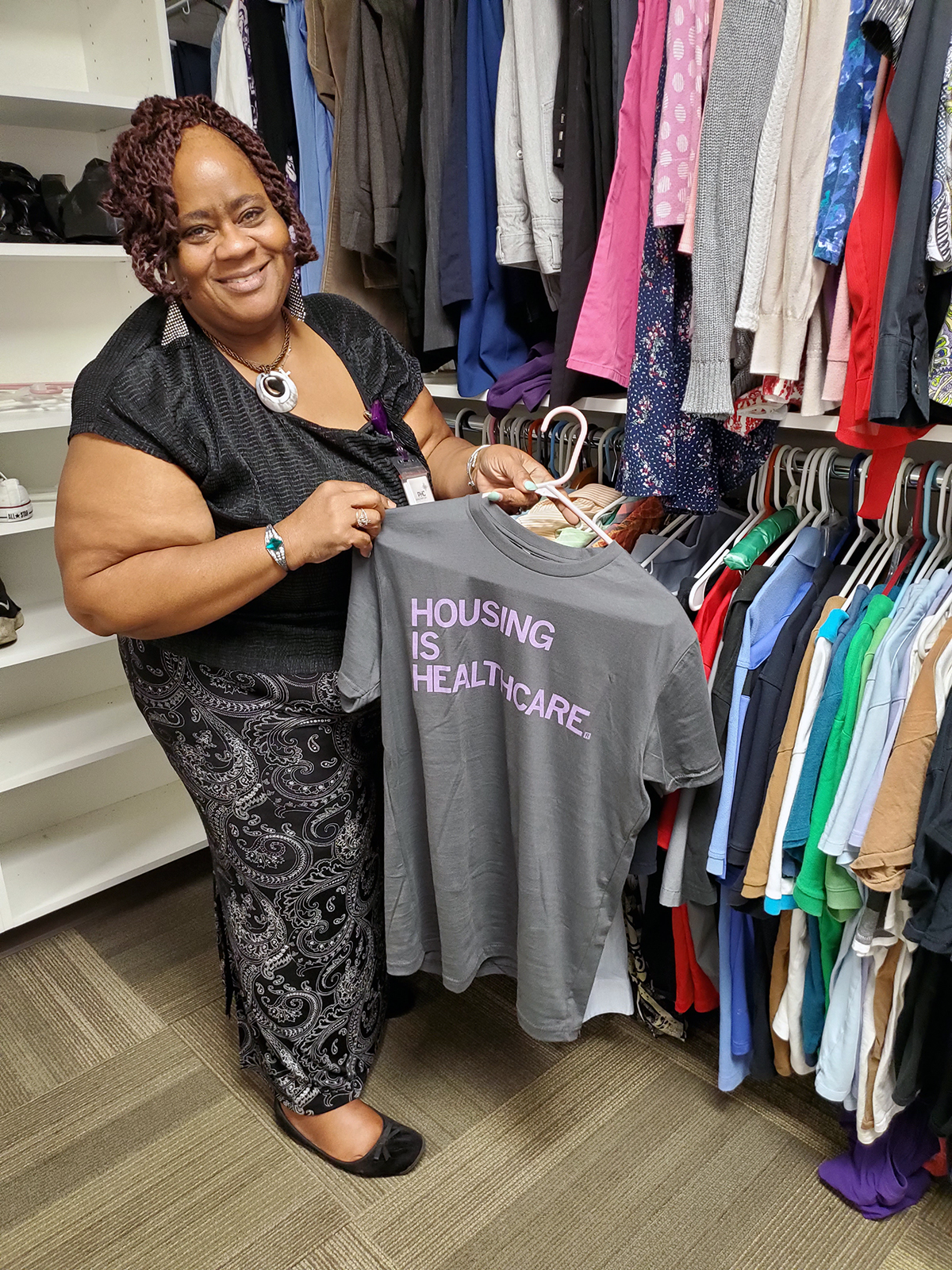 In 2019, in partnership with many other community agencies, we have been able to move 523 families into housing. Our partners continue to be integral to our community's success in obtaining and sustaining housing for our most vulnerable clients. We pride ourselves on finding solutions that are outside the box and that meet the needs of each client who have some of the highest barriers to moving into permanent housing. As a team, we are always implementing new strategies to prevent people from experiencing homelessness. 
Meeting people where they are
Our street outreach team remains committed to meeting people where they are in the community in an effort to break down barriers to services. We quickly build rapport and connect them to Centralized Intake to ensure they are being assessed for necessary services. 
Through the case management programs, we continue to serve 250+ households per year. Our Supportive Services for Veteran Families grant continues to serve 150 veterans each year across six counties, and in 2019 we've expanded our services into Marshall and Story County with Tenant-Based Rental Assistance.
Thank you for your continued partnership and support – we couldn't do this work without the support of each of you!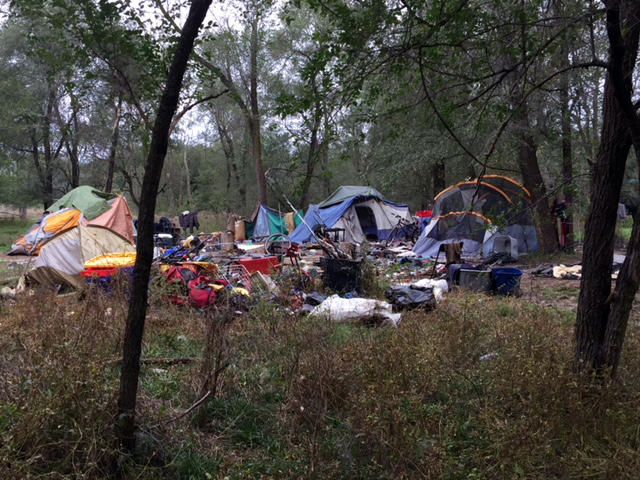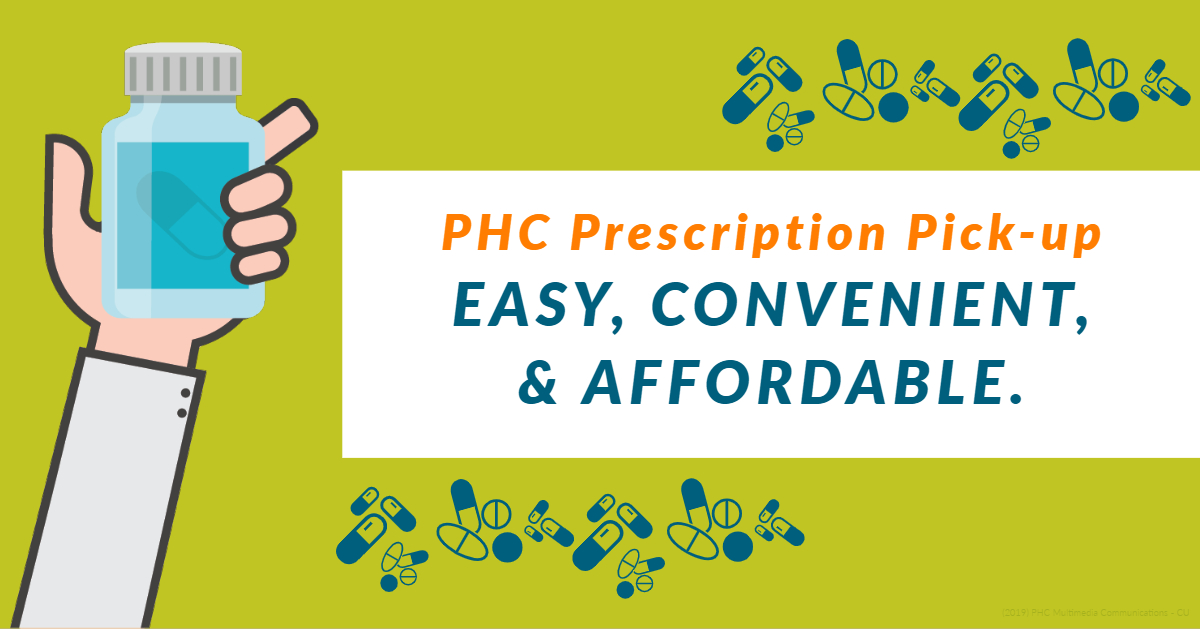 For people with or without insurance, the cost of medication is a barrier to following through with care. This fall Primary Health Care added a pharmacy pick-up in Ames to provide patients with medications at the lowest price on the market.
The 340B Pharmacy pick-up will provide PHC patients with low-cost prescriptions and medications. The Ames and Marshalltown clinics are not a full pharmacy, but rather a pick-up location for medications that are filled for PHC patients.
"At Primary Health Care we exist to fill gaps in the health care system, and access to affordable medication is a gap that we knew we needed to fill in Ames and Marshalltown," said Kelly Huntsman CEO.
OB/Gyn Services in Marshalltown
Our Specialty Health Clinic in Marshalltown opened in February at their new location on 704 May Street in Marshalltown. The clinic is the new home for the PHC OB-GYN, prenatal care and family planning care team in Marshalltown. 
In addition to OB-GYN services and prenatal care, patients can access the following medical care at the clinic: annual reproductive exams for all genders, birth control, emergency contraception, HIV testing and treatment, pregnancy testing, STI (sexually transmitted infection) testing and treatment and additional health concerns related to sexual health.
"I used to work at the same site 27 years ago when it was a Family Planning Clinic and it is very exciting to go full circle," said Cindy Cruikshank, ARNP, a women's health care provider.

The Specialty Health Clinic is located at 704 May St., Marshalltown, IA. The clinic is open Monday through Friday from 8 a.m. to 5 p.m.
HIV Prevention
by John Shaw, Prevention Manager
By the end of 2019, our Prevention Team is on pace to conduct 2200 HIV tests. 
We set goals early in the year to increase testing in disproportionately impacted communities, increase the effectiveness of our outreach testing, and increase the scope of our services through effective marketing. The team's overall mission was to make 2019 the most impactful year for the project's prevention team yet.
Our first goal was to increase access to our free HIV/STI testing services to people in need: communities of color and the LGBTQ+ community. Our Prevention Team has conducted:
More than 70% of their testing to these communities

Almost 50% of our total number of HIV tests are conducted on individuals who identify as LGBTQ+

More than 30% of our tests were completed on individuals from communities of color
We are looking forward to successful 2020, increased access to HIV testing, treatment, and education to reduce stigma.
HIV/AIDS Supportive Services
by Jodi Sowden, Supportive Services Manager
There is no greater barrier to care and managing HIV than not being able to get to your appointments. Our case managers saw this need among our clients, and put their heads together to come up with some innovative and out of the box solutions.
We continue to provide transportation to clients who qualify using UBER Health, cabs and bus tickets. This year we introduced our bike program and so far we have purchased eight bikes for a little more than $1,800. Each bike includes a helmet and safety class to get the person started.
Our team is excited about the bike program because not only does it give people a way to get to their medical appointments, but more freedom to get to other appointments and community resources.
Supportive Services at the Project has experienced an incredible year. We have 122 new clients entering case management services and 757 total clients enrolled in Ryan White services, and continue to maintain viral load suppression rates at a higher percentage than the state and nation. 
Many of our clients continue to face barriers to care and our case management team works along with them to identify and utilize resources as possible to increase the client's access to care, and with your continued support we are able to do provide these services.
Wellness Center
by Allison Kane, Program Manager
Our Wellness Center opened this year and has been busy building a new, exciting program. They are working to design interventions that focus on nutrition, exercise, and stress and treat the "whole" individual by addressing wellness, prevention, and the social determinants of health (such as lack of transportation, food insecurity, unemployment, etc.) in collaboration with their patient's Primary Care Provider (PCP).
Our two community health workers (CHWs) have been crucial to helping patients flourish and become more self-sufficient. They have developed strong relationships with patients through home visits, informal counseling, and in-depth community resource education.
Some of the positive health outcomes we have seen include:
Lower A1Cs
Becoming more active
Eating healthier (more fruits & vegetables)
Decreasing loneliness
Alcohol recovery
Access to job opportunities
Access to home repairs
All of our exciting wellness programs
Wellness Visits – These patient-driven clinical visits include personal goal setting, community resource education, and special assessments such as fall risk, food insecurity, etc.
Partnership with Prelude Behavioral Health Services – We are focusing on medical issues for those in substance abuse treatment. During recovery, patients are more open to addressing medical issues. We have uncovered neglected or unknown medical problems such as Hepatitis C and heart disease.
Refugee Health Services – The Wellness Center has been providing N648 exams for refugees who are current patients that have challenges for meeting the citizenship testing requirements for medical reasons.
Hispanic / Latino Diabetes Support Group – We had 12 participants and learned a lot about the culture in regards to diabetes management.
Food Box Program – The Wellness Center has been piloting a food box program with the University of Iowa and the DMARC Food Pantry to study the intersection between food insecurity and mental health.
All of Us Research Program – Our role is to help engage groups underrepresented in medical research such as minorities, the homeless, immigrants, etc.
Community Garden – Our one-acre garden at the East Side campus includes a walking path where we held Walk with a Doc this year, growing beds, prairie plantings, fruits, nuts and berries.
We want to hear from you! Help us know what services the community is interested in receiving by filling out this short survey. This information will help us to strategize the wellness programs that we will develop for 2020.
Interested in learning more? Contact us at 515-248-1666 or visit our webpage
Dr. Shreck
Dr. Heidi Shreck named Chief Medical Officer in April.
Dr. Kessler
Dr. Jason Kessler named Medical Director in July.
Dr. Garcia
Dr. Janette Garcia was named Dental Director in July.
N. Simpson
Nathan Simpson was named Director of Operations in June.
E. Carrick
Erica Carrick was named Director of Nursing in March.
D. Krom
Dar Krom was named HIV Program Director (The Project of PHC) in May.

Primary Health Care, Inc. | Marketing Department 1200 University Avenue, #200 | Des Moines, IA 50314