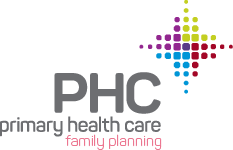 Welcome
Marshalltown Specialty Health
412 E. Church St. Marshalltown, IA 50158
(641) 752-4376
Your home for prenatal care in Marshalltown
412 E. Church Street
Marshalltown, IA 50158
PHC Specialty Health Clinic provides affordable, comprehensive prenatal care, family planning, and other reproductive health care. Our providers have over 25 years of experience caring for pregnant moms, and providing other reproductive health care such as pap smears, STI testing, and pregnancy tests.
Annual reproductive exams (all genders)
Birth control & emergency contraception

all methods available, including LARCS such as IUD and birth control implants

Obstetrical and Gynecological care
Pregnancy testing
Prenatal care
STI (sexually transmitted infection) testing and treatment

including HIV testing and treatment

Title X Family Planning
No one is denied services due to inability to pay. Title X funding enables us to offer our services to you on a sliding fee scale.
Click on a provider's name to learn more about them.
Need To See A Provider?
Call (641) 752-4376 to schedule your appointment!
Non-Discrimination Notice