Now Hiring: Chief Financial Officer
A note from Primary Health Care CEO, Kelly Huntsman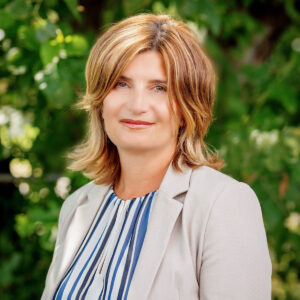 Hello, and thank you for your interest in the Chief Financial Officer position at Primary Health Care. I hope you find the information here helpful as you consider this opportunity at PHC. If you're excited about the potential of being an integral part of a dynamic executive leadership team, you have come to the right place.
I've found PHC employees are happiest and most fulfilled in their careers when, in addition to their particular area of specialty, they have the opportunity to make a positive impact on the lives of others, and in their community. In addition to financial expertise and leadership, your work here will make a difference for vulnerable and under-resourced Iowans.
I'm seeking a high-performing, collaborative leader with healthcare experience who can develop financial strategies, budget processes, and navigate the complexities of diverse revenue sources. A passion to improve financial results and fuel growth is required! 
PHC offers competitive pay, excellent benefits, and a strong, tenured finance team to support you.  If you're ready to apply, please send your resume and cover letter. 
Thank you for your interest, we appreciate your desire to learn more about PHC and the work we do.
Sincerely,
Kelly Huntsman
Primary Healthcare Iowa (PHC) is seeking a Senior Controller or seasoned Director or VP of Finance to serve as our CFO. Reporting to the CEO, the Chief Financial Officer is a member of The Executive Team and is responsible for the oversight and financial direction of the organization. The ideal candidate will be passionate about our mission and have 10+ years of progressive financial and operational experience, with a proven track record of utilizing analytics to maximize value and drive results.
We are looking for a strategic, critical thinker who knows how to build relationships and has managed and led others for a minimum of 5 years. Experience in Revenue Cycle Management and Federal Grants Management in the Healthcare Industry is strongly preferred. Interested? Please send your resume and cover letter here.
I began my career with PHC as a clinic administrator nine years ago, after serving in the U.S. Army for seven years.  I was looking for an opportunity to use my skill set to serve others, and regain that sense of purpose I had in the military.  I found it at PHC.
In the last nine years, PHC has doubled in size. It's provided many opportunities and learning experiences along the way. Now, as the Chief Operating Officer, I find fulfillment in leading our operations teams, working collaboratively with the executive team to navigate the complex healthcare landscape, as well as planning ahead for the future of the organization.
Our CEO, Kelly Huntsman's leadership style is pragmatic, strategic, direct, and honest. She allows leaders to realize their full potential. I have professionally benefited and learned from her in addressing complex and difficult organizational challenges. If you're seeking challenging work, with meaning, you have come to the right place.
I encourage you to consider joining our team!