PHC COVID-19 Updates
Primary Health Care is committed to the health and safety of our staff, patients and community during the pandemic.
Learn more about COVID-19 (coronavirus) and what national and state experts recommend here:
Centers for Disease Control
Coronavirus Iowa
PHC clinics are open and our providers are seeing patients. An alternative to coming into the clinic is to schedule a Virtual Visit. It's easier than you think and will allow you to speak to your healthcare provider without leaving the safety of your own home.
If you have general questions about COVID-19, we encourage you to call your home PHC location. If you are experiencing symptoms or have been in contact with a person that has tested positive for COVID-19, we recommend scheduling a Virtual Visit with your healthcare provider or visit our Respiratory Clinic.  We ask that if you are experiencing these symptoms that you do not come into a PHC clinic without calling first.
PHC has infection control procedures in place to ensure a safe visit for our patients and employees. Safety precautions we have implemented include:
Our Safety Precautions
Door screeners are stationed at the entry of every PHC clinic. They take the temperature of all persons entering the building and ask questions that may determine if the patient has COVID-19. If the patient meets the guidelines for a suspected COVID-19 case, they are redirected to our Respiratory Clinic.

Providing hand sanitizer to all patients at the door screening station.

Providing a mask to patients who report fever, cough, or shortness of breath. – 

Please call ahead if you are experiencing these symptoms.

Exercising "social distancing" in our patient waiting areas or allowing patients to wait in their cars.

One patient-caregiver will be allowed in the clinic with a patient, only if necessary.

Vendors, visitors, observers, and other non-essential individuals are not granted access to PHC clinics at this time.

It is required for all staff to take their temperature at the beginning of their shift. If the employee has a fever, they are sent home. Staff who are not feeling well are asked to stay home.

PHC employees practice hand hygiene and wear personal protective equipment when appropriate.

Our facilities team maintains a robust sanitation routine to ensure our patient and staff areas are clean and follow infection control guidelines.
** We do recommend that children 2 and under keep appointments for immunizations. These important vaccinations should not be skipped.**
We are privileged to serve you and will continue to provide the highest level of quality care and communication around COVID-19. If you're looking for additional resources, please make sure that you are getting your information from a reputable source. We recommend starting here:
Thank you for being a PHC patient.
Your In-Person Appointment
Your health and well-being is our top priority. We have updated our safety procedures to ensure your safety during your in-person appointment.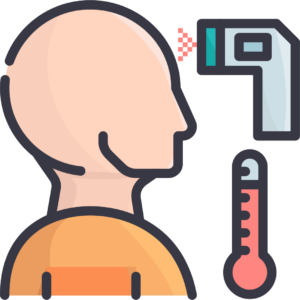 What's New
Our new schedule limits the number of people in the waiting room at one time to help with social distancing.
Your dental and medical team will wear the necessary protective gear during your appointment.
Your temperature will be taken when you arrive and will be asked to use hand sanitizer.
A mask is required the entire time you are in our clinics. If you do not have a mask, one will be provided for you when you arrive.
Click here to learn more about our updated Safety Precautions.
Screening Questions
Have you been diagnosed with COVID in the last 14 days?
In the past 2 days, have you had any of these symptoms?

Fever (or current temperature greater than 100 at door check)
Cough
Difficulty breathing
Flu-like symptoms
Unexplained loss of taste or smell
Other symptoms is concerned with as COVID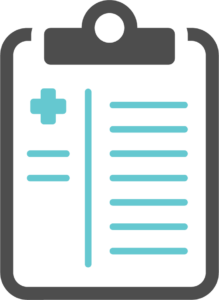 PHC Respiratory Clinic: Responding to COVID 19In  March, PHC staff sprang into action to respond to COVID-19 and create the PHC Respiratory clinic located to the south of the Bery Engebretsen Clinic. Since, July 1, the  PHC Drive Through Respiratory Clinic has...
read more
Non-Discrimination Notice