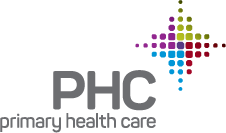 Online Bill Pay is Back!
To pay your bill, click the button bellow. Use the "Online Billpay Code" printed on your statement. You will need to enter this number in order to make your payment. Thank you for your payment and for choosing Primary Health Care as your healthcare provider!

Fight the flu
Friendly reminder: It's time for your annual flu shot. It helps protect you and others. You're up to 60% less likely to get the flu, and if you do, it's milder, reducing the chance of hospitalization.
A heartfelt thank you to all our generous donors who made the Clothing Drive a success! Your support means the world. The giving continues – you can still donate at our Homeless Support Services at our University Avenue location.
Donate clothing and toiletries to make a positive impact on our community. Show your support and care – together, we can make a difference!
Knowing what the risk factors are, what to look for, and what you can control are important things to know. There are two types of diabetes as well as a condition known as prediabetes. Learn your risk factors, what you can do to reduce your chances of developing prediabetes or type 2 diabetes. What can YOU do to be your healthiest self?
Calling for an appointment?
Ask if your visit can be completed using telehealth. You will be able to talk to your healthcare provider face to face, via your phone or tablet.  Some visits are best in person but many can be done using telehealth.