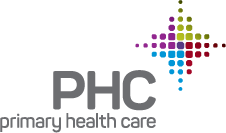 May is Mental Health Awareness Month. PHC is seeking support for our Behavioral Health Program, which focuses on providing quality behavioral health care for all – regardless of the language, status of insurance, immigration, housing, or income.
Are you an experienced and visionary medical professional ready to make a difference in your community? If so, we want you to join our team as a Chief Medical Officer (CMO).
Now hiring for the following positions at our locations in Ames, Des Moines, and Marshalltown:
RN, LPN, Medical Assistants, etc.
Click the button below to view these and other open positions, and to apply.
It's OK to Have Questions
It's ok to have questions about the COVID vaccine!  Talk to your healthcare provider. They know your health history and can help you decide what's best for you.
Calling for an appointment?
Ask if your visit can be completed using telehealth. You will be able to talk to your healthcare provider face to face, via your phone or tablet.  Some visits are best in person but many can be done using telehealth.