FOR IMMEDIATE RELEASE
Dr. Heidi Shreck to Step Down as PHC's Chief Medical Officer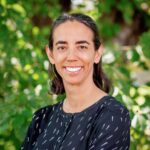 [Des Moines, May 15, 2023] – Dr. Heidi Shreck, Chief Medical Officer (CMO), plans to step down from the position this fall. She plans to stay on as a pediatrician at the organization's school based health clinics and primary care sites.  Shreck will remain CMO until her replacement is found, with the transition expected to take place in the fall.
Primary Health Care CEO Kelly Huntsman expressed gratitude for the seven years Shreck has dedicated to her patients and the organization. Huntsman stated, "Heidi is an outstanding leader, she is respected by her team and trusted by her patients. I'm glad she has made the decision to stay on with PHC as a healthcare provider."
As PHC prepares to embark on the search for a new Chief Medical Officer, the organization remains committed to maintaining the same level of excellence and compassion defining its operations under Dr. Shreck's leadership. The recruitment process will prioritize identifying a qualified successor who will carry forward the vision and values of PHC while upholding the highest standards of patient care.
For media inquiries, please contact:
Marissa Conrad
Director of Marketing and Communications
(612) 708-3101
[email protected]
Join Our Mission: Chief Medical Officer Position at Primary Health Care!
CLICK TO LEARN MORE