September is Suicide Prevention Awareness Month, providing an opportunity to shed light on a life-saving resource available to individuals experiencing suicidal crisis or mental health-related distress.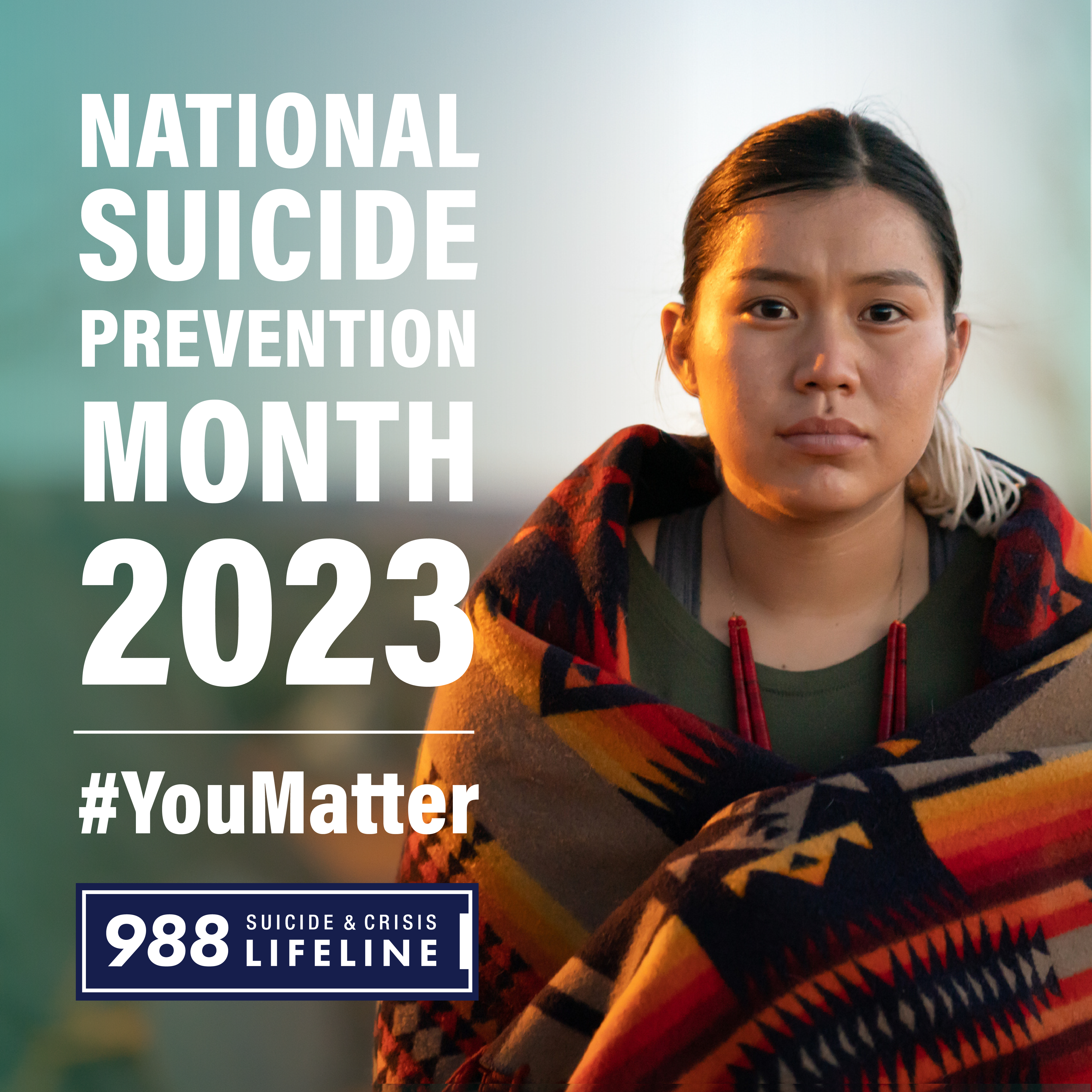 The 988 Suicide & Crisis Lifeline, formerly known as the National Suicide Prevention Lifeline, provides immediate access to a trained crisis counselor who can offer professional support to those in need. Whether you're seeking crisis support for yourself or for a loved one, you can call or text 988 or use the chat feature on www.988lifeline.org. This service is available 24/7 within the United States in both English and Spanish.
We can all prevent suicide by simply sharing this resource and reminding people that there is hope. If someone you know is struggling, you can be the difference in getting them the help they need. Please note it's important to take care of yourself when you are supporting someone through a difficult time. If you find yourself feeling helpless or unable to handle the situation, the 988 lifeline can assist you, too.
What Are The Warning Signs?
Warning signs may help you determine if a loved one is at risk for suicide, especially if the behavior is new, has increased, or seems related to a painful event, loss, or change. To learn more about suicide and recognizing suicidal behavior, click here.
PHC's Behavioral Health Services
In addition to the 988 lifeline being able to provide mental health care, Primary Health Care also offers behavioral health services at all clinic locations. If you are experiencing anxiety, depression, or other behaviors negatively impacting your health, call a PHC clinic near you and ask about our behavioral health services.