Programs and Services Offered at Primary Health Care
Medical
PHC clinics provide the full spectrum of health care services for patients of all ages. Interpreters are available at each clinic. Comprehensive services include:
Chronic Disease Management
Immunizations
Nurse Care Management
Sick Care
Physicals
Walk-In Clinics
Some of our clinics offer walk-in hours care for non-emergency situations.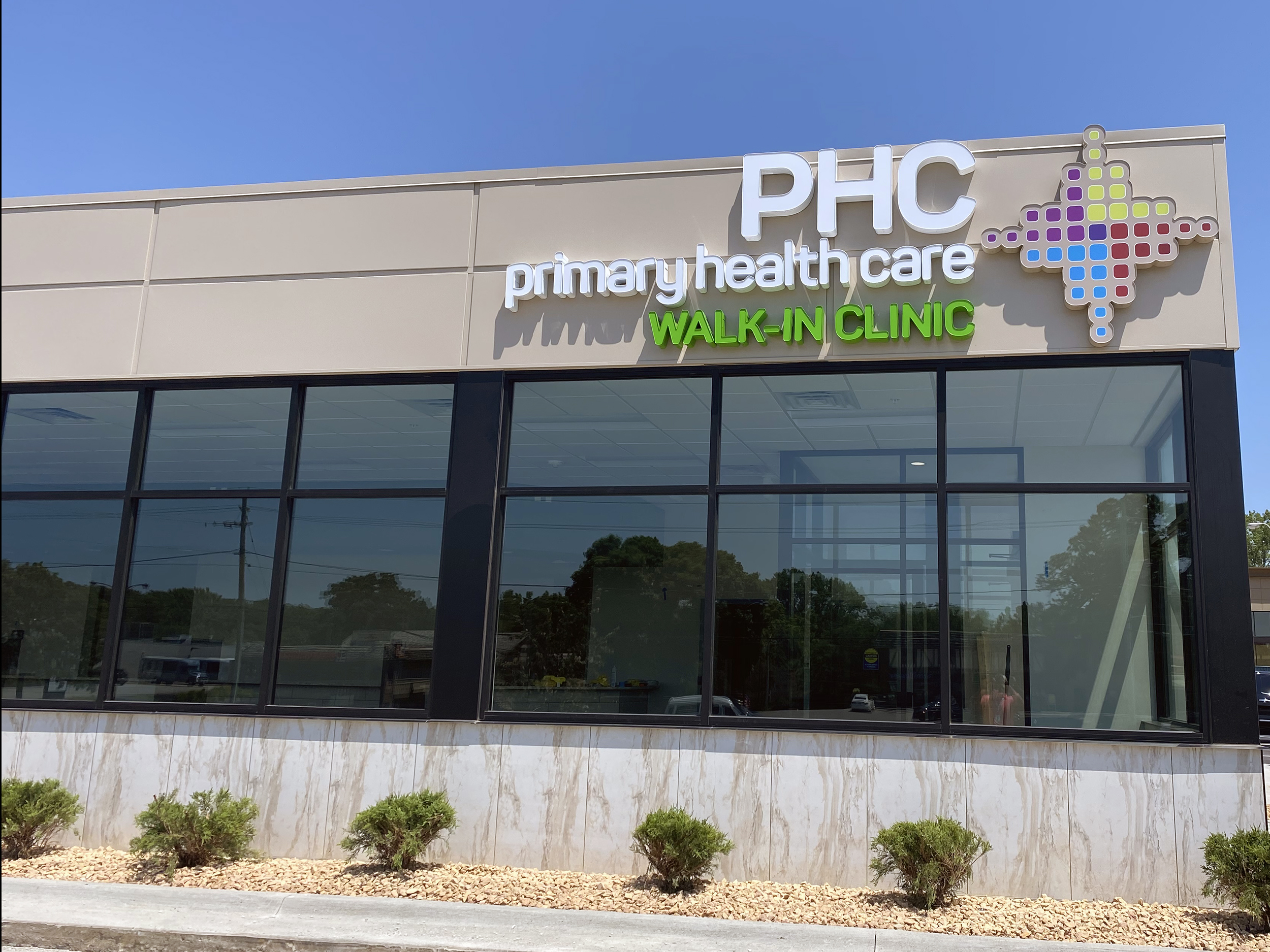 West Side Medical Clinic
7555 Hickman Road
Urbandale, IA 50325
(515) 225-7201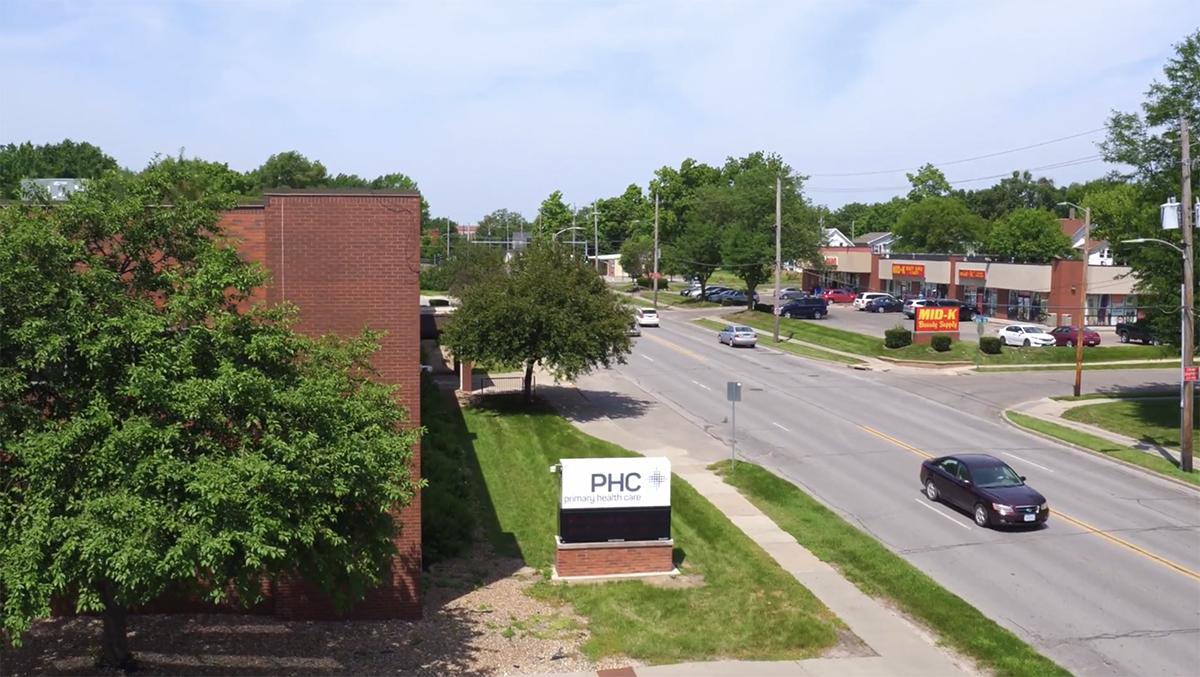 University Medical Clinic
1200 University Ave
Des Moines, IA 50314
(515) 248-1500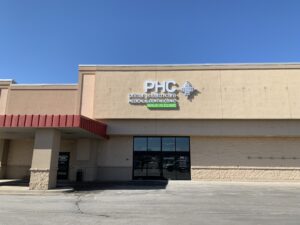 Marshalltown Medical Clinic
101 Iowa Ave W, Suite 102
Marshalltown, IA 50158
(641) 753-4021
Good oral health is essential to the well being of your over all health. PHC dental clinics offer the care you need to improve and maintain your oral health. PHC dentists see patients of all ages, including toddlers, children, teens, adults and seniors.
Services include:
Exams and X-Rays for Adult and Children
Dental Restorations
Emergency Dental Care
Extraction
Fluoride Applications
Periodontal Care
Prenatal Oral Care
Preventative Dental Care
Teeth Cleaning
Sealants
We accept most dental insurance and offer financial assistance for patients that qualify based on income level.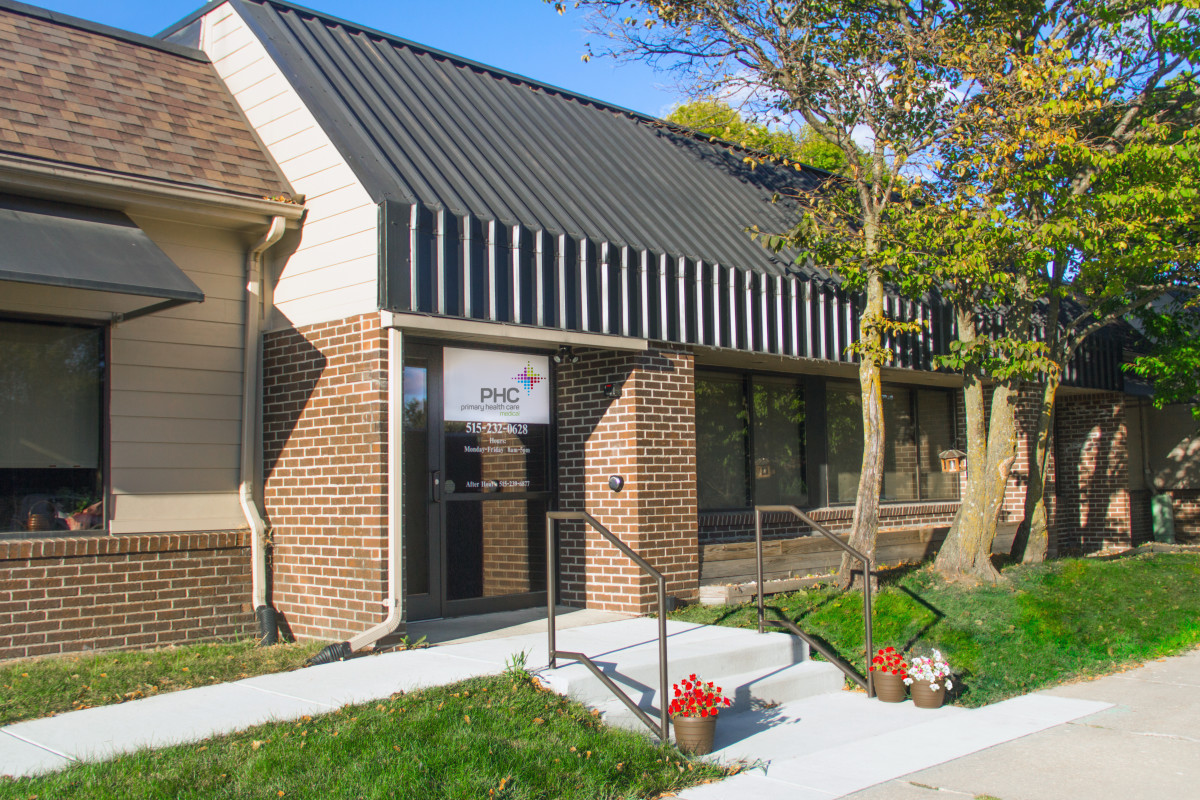 Ames Clinic
3510 Lincoln Way
Ames, IA 50014
(515) 232-0628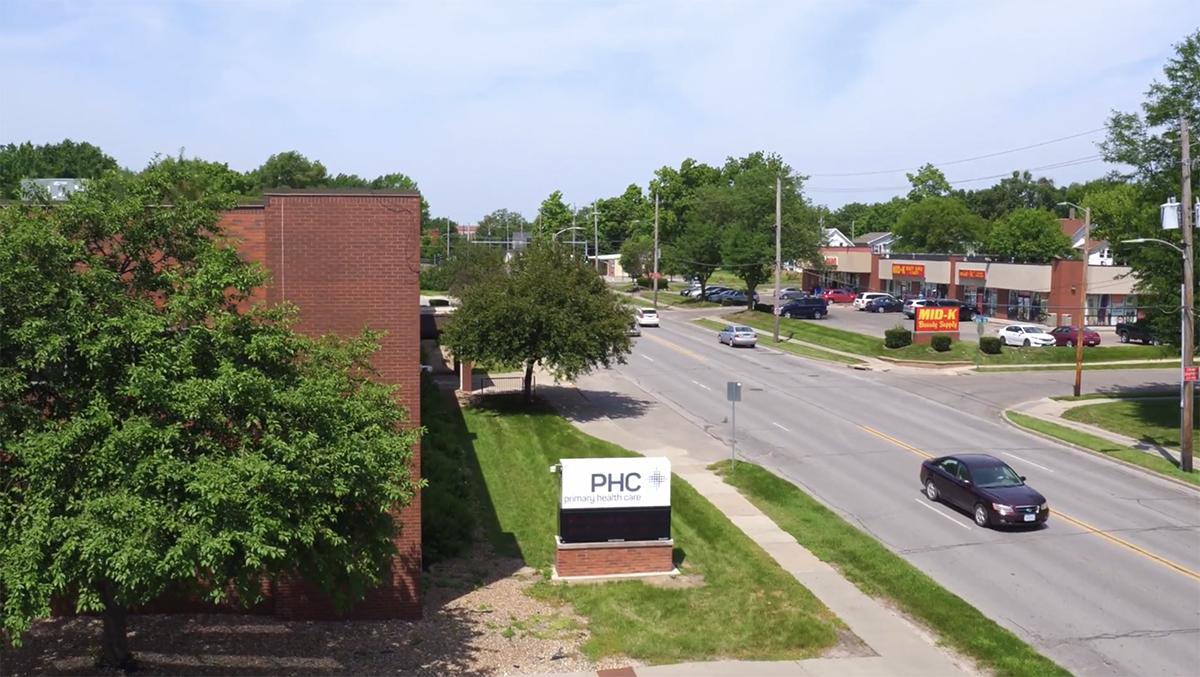 University Clinic
1200 University Ave, #100
Des Moines, IA 50314
(515) 248-1888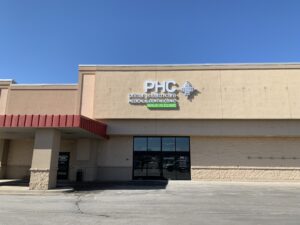 Marshalltown Clinic
112 E Linn Street
Marshalltown, IA 50158
(641) 844-6230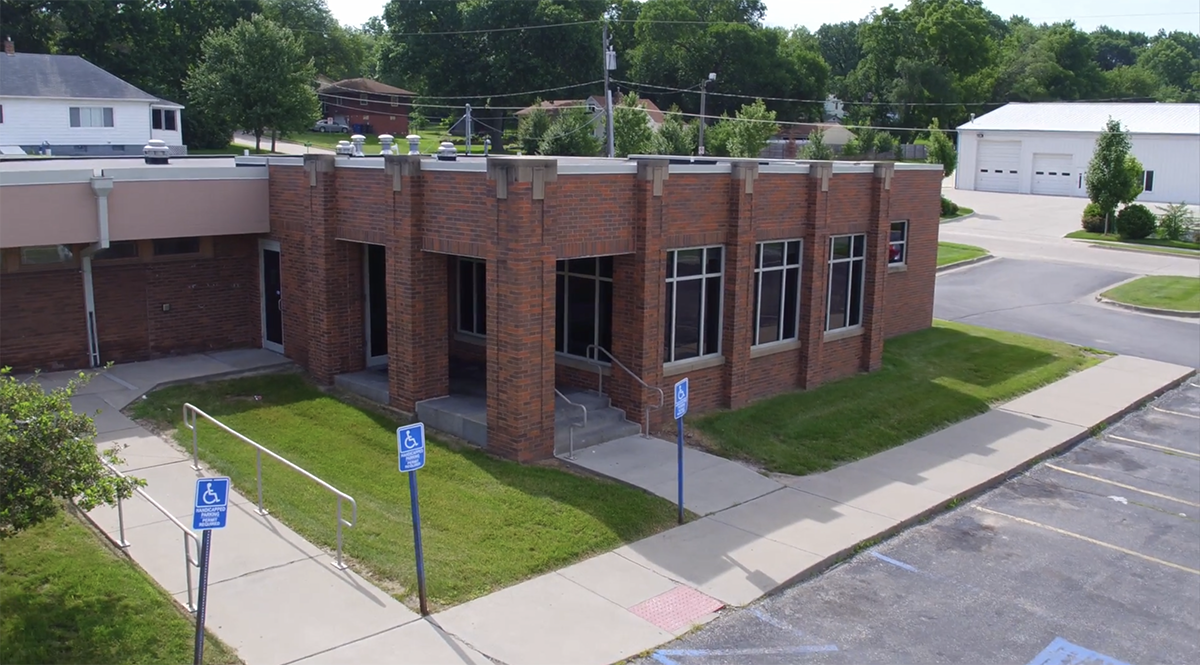 B. Engebretsen Clinic
2353 SE 14th St
Des Moines, IA 50320
(515) 248-1470
Title X Family Planning
PHC Specialty Health Clinic provides affordable, comprehensive prenatal care, family planning, and other reproductive health care. Our providers have over 25 years of experience caring for pregnant moms, and providing other reproductive health care such as pap smears, STI testing, and pregnancy tests.
Annual reproductive exams (all genders)
Birth control & emergency contraception

all methods available, including LARCS such as IUD and birth control implants

Obstetrical and Gynecological care
Pregnancy testing
Prenatal care
STI (sexually transmitted infection) testing and treatment

including HIV testing and treatment

Title X Family Planning
Behavioral Health
Licensed behavioral health consultants (BHCs) work with primary care providers and nurses to provide mental health services; they provide real time assessments and interventions. BHCs address behavioral influenced problems and help patients establish functional goals for improvement. Screenings for depression, anxiety, and alcohol or drug abuse may also be provided with referrals made for appropriate follow up care.
Behavioral health consultants are available at the following clinics: Ames Clinic, University Clinic, B.Engebretsen Clinic, East Side Clinic and in Marshalltown.
The Project
The Project of Primary Health Care's multidisciplinary team offers a full continuum of HIV services from testing to treatment for individuals seeking compassionate and professional HIV/AIDS services. Our care team includes an American Academy of HIV Medicine certified physician's assistant, registered nurses, case managers, prevention specialists and benefit specialists who strive to deliver patient-centered, quality care to achieve optimal health outcomes. Our goal is to assist you in navigating a complex health system so that you can be an active partner in managing your chronic disease.
In addition, patients may receive case management and supportive services. This includes assistance in applying for public benefits, assistance with prescription drug costs, copays and premiums. An emergency food pantry and clothing closet are also on site. For more detailed information please see The Project's website.
Prevention of HIV is important. The Project's knowledgeable professionals can assist you with a variety of health related needs.
Pharmacy
The PHC Pharmacy provides medication to patients seen at our clinics. As a 340(B) pharmacy, we are able to provide medications at a reduced cost to eligible patients. Patients may also qualify for other assistance programs. Clinical pharmacy services are also available to help patients with chronic health conditions. Consultations with the pharmacist about medications, glucometers, diabetes management and nutrition are also available.
Homeless Support Services & Centralized Intake
The team of specialists within our homeless support services department collaborate with area homeless, family and domestic violence shelters as well as a variety of other non-profit agencies to provide timely, efficient and compassionate services through a program called Centralized Intake. PHC case managers evaluate each individual or family and determine the best course of action to assist them.
Assisting with housing placement, case management and uncovering options for income streams can result from the Centralized Intake process. A referral to another community agency may be deemed the most appropriate next step and PHC's social workers will ensure a "warm handoff" so that the individual or family will be given appropriate care and services, from the agency best able to provide it.
The Homeless Support team works with a network of area landlords to help place those needing housing. The Supportive Services for Veterans and their Families is also a program provided by HSS. A shower and clothes closet are also available to those in need.
Homeless Support Services is located at 1200 University Avenue on the 1st Floor, in Des Moines.
Support for Veterans
Supportive Services for Veterans Families (SSVF) is a program funded by the Department of Veteran Affairs that aims to provide low-income housing stability. The program is delivered in Dallas, Jasper, Marshall, Polk, Story and Warren counties.  SSVF provides outreach and case management services. Case managers assist veterans and their families with housing placement as well as guidance on applying for VA and other public benefits.
To be eligible for SSVF you must be:
A member of a veteran family – A veteran family is defined as a single person or a family in which the head of household or spouse of the head of household is a veteran.
Low Income – Your household does not exceed 50% of the area mean income (as adjusted).
Housing Status – A veteran who is currently homeless or at imminent risk of being homeless.
A veteran is defined as a person who served in active military, naval or air service and who was discharged or released under conditions other than dishonorable.
SSVF is housed at the Outreach Clinic on 1200 University Ave, Des Moines, IA. The entrance is on the west side of the building. Walk ins accepted Monday – Friday or by appointment. Questions? Call (515) 248-1850.